Welcome to our Producers Series, where we delve into the minds of industry pioneers and innovators. In this edition, we're thrilled to bring you a fascinating conversation with Joe Guthrie, the CEO of Pause CBD Sparkling Water. As someone deeply invested in promoting wellness through natural, refreshing beverages, Joe is at the forefront of the burgeoning CBD-infused beverage space.
In this Q&A, he shares his insights about the industry, the challenges and triumphs of launching Pause, and his exciting predictions for the future of cannabis drinks. So sit back, grab a can of Pause Sparkling Water, and dive into the journey of this trailblazing brand.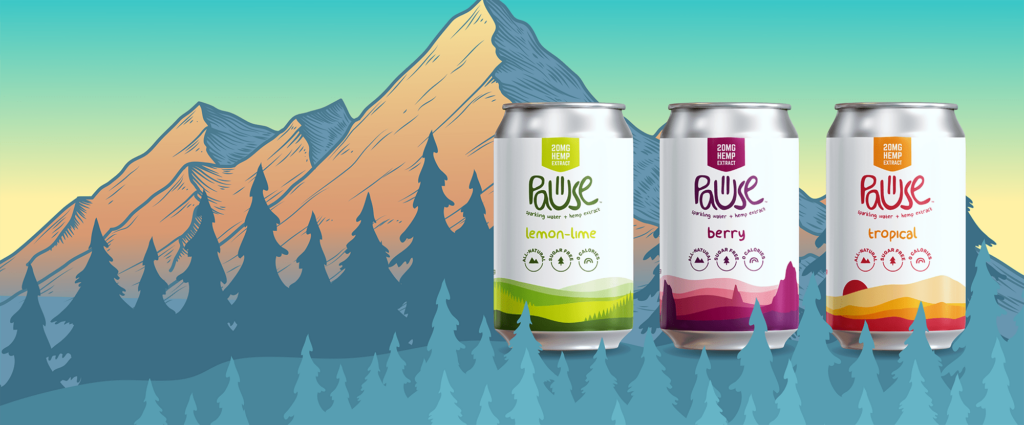 Can you start by sharing your background with us, and what inspired you to create Pause? 
Before delving into creating Pause, it's worth noting that my professional journey began in trading. I spent 25 years at the Chicago Board of Trade, which taught me alot about business and fueled my passion for helping people. I've always believed in CBD's benefits, which were further reinforced through personal experiences. The idea of combining CBD with a social, drinkable format came naturally. Our goal was to create a product that seamlessly incorporated the wellness benefits of CBD and fit into social settings, without the sugars, calories, or carbs typically found in beverages.
Our journey started with Noon Whistle, a craft brewery in Lombard, IL, started in December 2014, and later expanded into Naperville, which played a significant role in shaping Pause. Being in the craft brewing space, we noticed a gap in the market for a healthy, zero-sugar/calorie beverage option. That's where the concept of Pause was born.
Since its launch on May 1st, 2023, Pause has been embraced at over 70 retail locations. We are proud to be stocked at 40 Beverage Depots in the Chicago area, along with various breweries, restaurants, bars, CBD shops, health clubs and Noon Whistle's tap rooms. Customers can also conveniently purchase Pause online through our website and enjoy nationwide shipping. Plus, we offer free shipping on orders over $20 to make it even easier to enjoy Pause. At retail, it is priced at $11.00 per 4-pack, making CBD accessible for all.
In essence, Pause is a reflection of our commitment to promoting wellness and a balanced lifestyle. It's been a thrilling journey so far, and we're excited to continue sharing the benefits of Pause with more people across the country.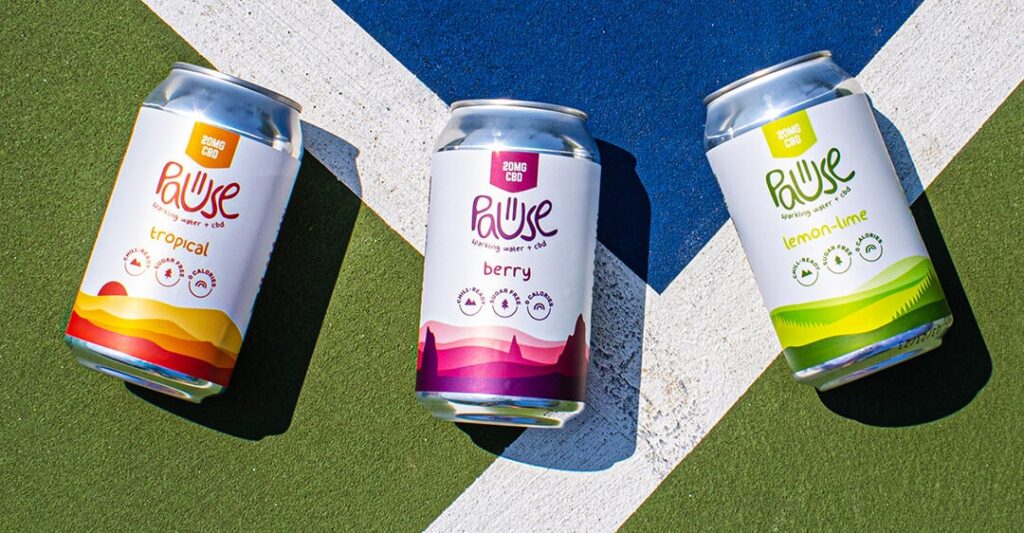 What is the significance of your brand's name?
When we were brainstorming names, we wanted something that would not just represent our product, but also the experience we wanted to offer our customers. That's how we landed on "Pause". We want people to take a break, to relax, to "pause." In our fast-paced lives, we often forget the importance of slowing down and taking a moment for ourselves. We believe our CBD sparkling water can facilitate these moments of relaxation.
Our roots in the craft brewing industry also played a significant role in choosing the name. At Noon Whistle Brewing, we noticed that people would want to take a break or "pause" after enjoying a few beers. We wanted to offer a healthy, beneficial alternative for these moments. But this concept extends beyond just a break from alcohol. It could be any moment in your day when you need a respite. It could be a pause during a hectic workday, a pause after a strenuous workout, or simply a pause to enjoy some peaceful alone time.
We envision Pause as "a break with extraordinary benefits." So each time you indulge in Pause, we wish for you to relish the harmonious blend of relaxation and wellness it brings.
Who do you envision the Pause consumer to be? What benefits do you hope they gain from drinking your beverages?  
We envision the Pause consumer as someone conscious of their health and well-being. They prioritize balance in life and understand that wellness goes beyond just physical health. They're active, not necessarily athletes, but people who understand the importance of staying physically fit and active.
Another key characteristic of our target consumer is mindfulness. They are people who are aware of what they consume and how it affects their bodies. They are looking for ways to reduce anxiety, pain, and inflammation naturally and healthily.
And that's where Pause comes in. Our sparkling water is not just about quenching thirst or offering a refreshing drink. It's about providing a beverage that aligns with our consumers' values and lifestyles.
When someone chooses Pause, they're choosing a drink that is good for them. We hope they find comfort and peace of mind knowing they're putting good things into their body. They're staying hydrated while also benefiting from the wellness properties of CBD.
We aspire to empower and enhance the well-being of our valued consumers with every invigorating sip of Pause. It goes beyond just enjoying its refreshing flavor – our aim is for them to truly embrace the numerous benefits it offers for their overall wellness. This encapsulates the sublime experience we wholeheartedly strive to provide through Pause.
How did you choose your three flavor profiles?  
We decided to start with three flavors, Berry, Lemon-Lime and Tropical.  This decision was strategic in that it allowed us to offer variety without overwhelming our consumers with too many choices. It also gave us room to grow and expand our flavor offerings based on consumer feedback and trends in the future. 
These mainstream flavors serve as a familiar starting point for those new to CBD-infused beverages. By offering flavors they recognize and enjoy, we hope to make trying Pause a comfortable and enjoyable experience.
In the future, we plan to expand our flavor offerings based on feedback from our customers and market trends. We aim to continuously evolve and innovate while staying true to our brand's promise of providing refreshing and beneficial beverages.
How do you educate your consumers on CBD?  
Education forms a significant part of our work at Pause. We believe that an informed consumer is an empowered consumer. We constantly talk about the benefits of CBD, using relatable examples to make it easier for individuals to understand. For instance, we often use the Wizard of Oz, Tin Man analogy to explain how CBD works. Just like the Tin Man could move his joints more freely after oil was added, CBD may help reduce inflammation and pain, providing relief and improving mobility.
Our approach to education is not a one-time event but an ongoing conversation. As people start to learn about CBD, their curiosity increases, and they want to know more. We encourage this curiosity and aim to provide accurate, reliable information to satisfy their queries.
We also try to draw parallels between taking CBD and daily health routines, like taking vitamins. This helps people understand that CBD is not a one-time solution but something that can and should  be incorporated into their daily wellness routine.
Education is not just about talking about the benefits of CBD, though. It's also about addressing misconceptions and fears.  It is important that people understand that we use broad-spectrum CBD, there is not a detectable trace of THC in Pause. We strive to provide transparent, honest information about our products and the ingredients we use. Our goal is to ensure that our consumers feel confident and comfortable choosing Pause.
Our approach to educating our consumers on CBD is comprehensive, continuous, and consumer-focused. We want our consumers to not just enjoy our beverages but also appreciate the benefits they offer.
How did you find SōRSE, and why did you choose SōRSE's emulsion solutions over other providers?
Finding SōRSE was a result of thorough research on cannabinoid emulsion providers. Their reputation is unparalleled in the industry, often referred to as the "Rolls Royce" of cannabinoid emulsions. Choosing them was an easy decision based on their commitment to quality and excellence aligning perfectly with our brand values.
What challenges have you faced thus far since launching in the Spring?
Since launching in the spring, we've encountered many challenges. The main one is the lack of CBD awareness in restaurants and bars. This leads to uncertainty about laws and hesitancy to stock our product. Social media ads are also challenging, despite CBD being legal.
Private clubs like our concept but face pushback from members, delaying their decision to carry our product. Educating potential and current customers is an ongoing process. It's a constant challenge.
Any big plans for Pause in the coming months? 
Regarding plans, we have several exciting ideas in progress. While we can't reveal everything just yet, stay tuned for updates. We're excited to bring our health-conscious consumers more ways to pause, hydrate, and enjoy life's moments.
What excites you most about being in this industry? What is your prediction for the cannabis-infused product space?  
The most exciting aspect of being in the CBD industry is its growth potential. We believe that this industry is just beginning to blossom and will become even more prevalent as people understand it better.
Our prediction for the cannabis-infused product space is positive. As people continue to seek healthier alternatives, we anticipate a rise in the popularity of CBD-infused beverages. It's not just about wellness, but also about offering a choice. We foresee a future where consumers at a bar will have a variety of options – alcohol, THC, non-alcoholic, and CBD – and many will opt for cannabis drinks.
We're particularly excited about low-dose options, which allow consumers to socialize and enjoy their time without worrying about driving home safely or dealing with hangovers. Our mission aligns with this vision: to create refreshing, natural beverages that promote wellness and balance. Check back soon for our upcoming plans!
Anything else you'd like to share about Pause?
What sets Pause Sparkling Water apart is the level of care and attention we put into every stage of our production process. We're hands-on from start to finish, testing our products through multiple labs, including an in-house lab. This allows us to have full control over the quality and safety of our products.
 Noon Whistle Brewing is a multi award winning brewery that has been a reputable name in the industry since December 2014, further strengthening our commitment to quality. Pause is manufactured and brewed in their state-of-the-art commercial production facilities.
We're also excited about our expansion in Naperville. As we continue to grow, we stay committed to our brand and identity, which is rooted in wellness, balance, and natural ingredients. Our goal is to provide a refreshing, healthier alternative for those who value a balanced lifestyle.
We are grateful for the support we've received thus far and look forward to continuing to serve our health-conscious customers with our unique and tasty sparkling water. So, whether you need a break from your busy day or simply want to hydrate in a fun, flavorful way, remember to "Take a pause" with Pause Sparkling Water.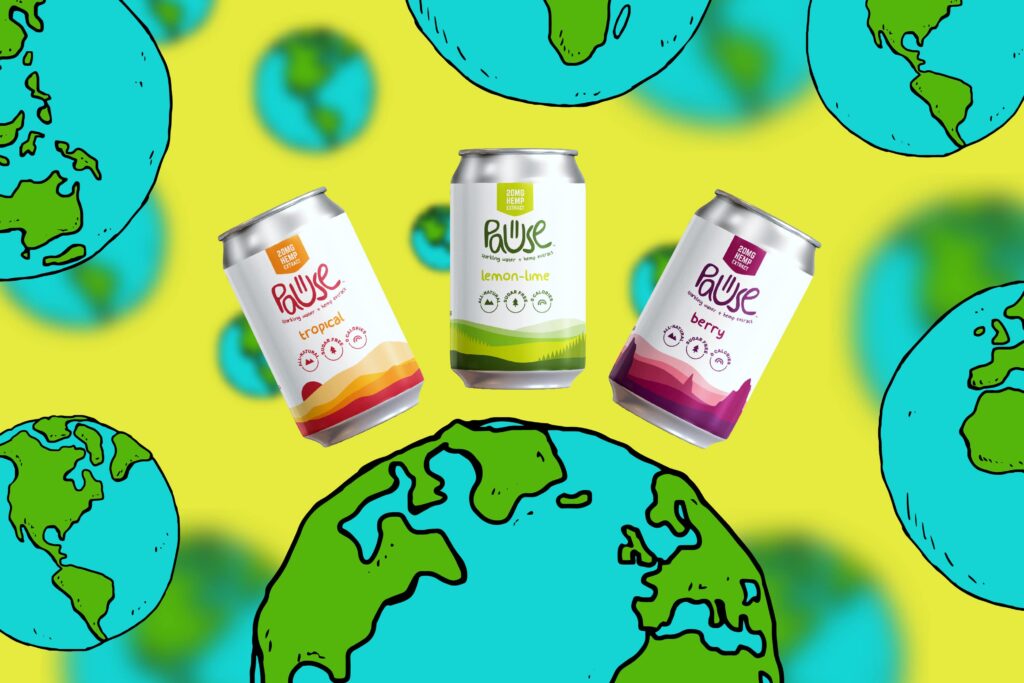 X
Let's Chat
Want to evaluate our emulsions? We'd love to learn more about your business and work to create a custom solution.

Tell us a little about yourself and we'll be in touch shortly.
X
Let's Chat
Want to evaluate our emulsions? We'd love to learn more about your business and work to create a custom solution.

Tell us a little about yourself and we'll be in touch shortly.
X
Let's Chat
Want to evaluate our emulsions? We'd love to learn more about your business and work to create a custom solution.

Tell us a little about yourself and we'll be in touch shortly.